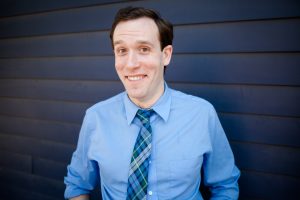 Jake Dewar is an actor, comedian, musician, and filmmaker. He is a graduate of North Central College, where he received his B.A. in Theatre, and has trained in improvisation at the Second City, iO, and the Annoyance theater.
On the stage and screen, Jake embodies a wide range of smart and silly characters. His musical mimicry is equally versatile, creating a theatrical style of humor that balances playful fun with thoughtful satire.
Jake has produced numerous original sketch/musical comedy albums, web shorts, podcasts, plays, musicals, an original documentary about Chicago improv titled "Off the Cuff." He currently resides in the Chicago area.