NEW ALBUMS/SINGLE!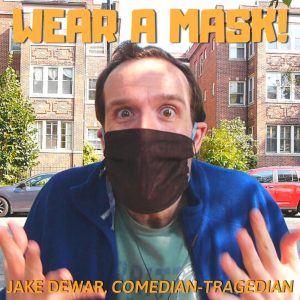 Jake's new single "Wear a Mask," a parody of Beauty & the Beast's "Be Our Guest," is now available for download and streaming!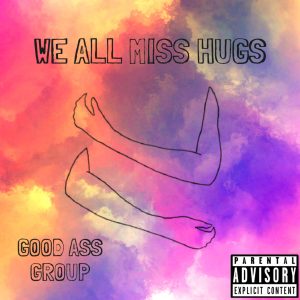 In the summer of 2020, Jake worked remotely with a group of comedians to write and record a collaborative musical comedy album, "We All Miss Hugs."
50% of the proceeds for this album will be donated to the Explorer's Program run by My Block, My Hood, My City in Chicago.
My Block, My Hood, My City provides youth from under-resourced neighborhoods with an awareness of the world and opportunities beyond their neighborhood.
"Good Ass Group" is comprised of: Matt Haas, Becca Nix, Robbie Ellis, Debonair Status, Heather Meza, Jake Dewar, Jamie Shriner, Noelle Hoffman, Ross Childs, and Tague Zachary.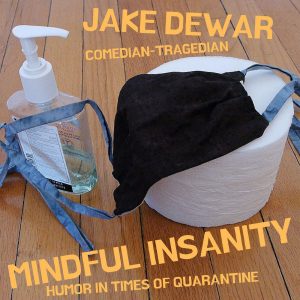 Jake's new album "Mindful Insanity" is now available on all digital music platforms!
UPCOMING LIVE SHOWS
Jake is not doing any shows because there's a global pandemic and stuff.
He is currently working on an original musical entitled "Rich People In Space!" More details TBA.

PODCASTS/WEB SERIES
J-Train
– The improvisational ramblings of the human mind!
Alfred: The Animated Series – A wonderfully dumb parody by Danny Schill.
Clerk & Dagger – A web series about the office of the Illuminati!
Jake has also been a guest several times on A Brew With You!