NEW ALBUM OUT!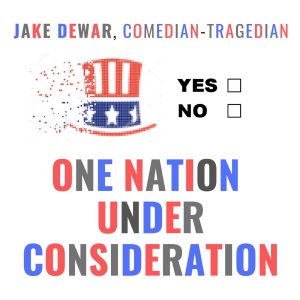 Jake's new album "One Nation Under Consideration" is now available on all digital music platforms!
UPCOMING LIVE SHOWS
Jake is taking a hiatus from shows temporarily to work on an original musical, titled "Rich People In Space!" More details TBA…

PODCASTS/WEB SERIES
J-Train
– The improvisational ramblings of the human mind!
Alfred: The Animated Series – A wonderfully dumb parody by Danny Schill.
Clerk & Dagger – A web series about the office of the Illuminati!
Jake has also been a guest several times on A Brew With You!