NEW SINGLE OUT!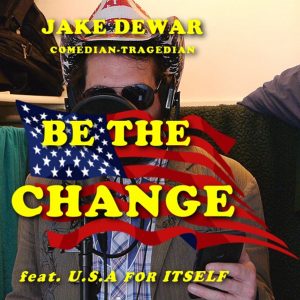 Download/stream Jake's new song "Be the Change" here!
UPCOMING LIVE SHOWS
Jake is working on a new album but has some shows coming up:
6/20 – Live From Mom's Basement – 7:30 PM – LIVESTREAM HERE!
7/21 – Old Comedy Buffet @ The Store – 7 PM – Chicago IL

PODCASTS/WEB SERIES
J-Train
– The improvisational ramblings of the human mind!
Alfred: The Animated Series – A wonderfully dumb parody by Danny Schill.
Clerk & Dagger – A Machine Culture web series about the office of the Illuminati!
Lights Out! – The Bat Podcast – Improv Comedy shrouded in darkness!
Jake also appeared as a guest on A Brew With You and Sleeping With Sarah!